Convert CSV/Excel files to QIF format
Import into Quicken, NetSuite or your accounting software
Need to convert your CSV/Excel files into QIF format?
CSV2QIF converter from ProperSoft converts bank, credit card files in CSV, Excel format to the QIF format. CSV2QIF allows to select a QIF target as QIF files are created slightly different depending on which accounting or personal finance software is used to import QIF files.
QIF files are importable by many accounting systems Quicken for Windows (all versions), Quicken 2007 for Mac, Microsoft Money, YNAB and others.
Convert a transaction file to a QIF file and import into NetSuite
Oracle NetSuite software imports specific QIF format variant. CSV2QIF has a switch "QIF target" to select specific QIF variant to be compatible with your accounting system.
Convert a transaction file to a compatible QIF file and import into your accounting system
CSV2QIF tries to parse your CSV, Excel files even if the files are not following the CSV specification. Once the transactions are inside the converter, you can convert them to an QIF file following the specification, so your accounting software will import correctly created QIF file.
The following accounting software packages import QIF files:
Quicken 2017 for PC (Deluxe or later)
Quicken 2007 for Mac (not Quicken 2015-2017 for Mac)
YNAB
Oracle NetSuite
Quicken 2015-2016 for PC with a workaround (import through a proxy cash account and then move transactions under another account)
Microsoft Money
Try free
ProperSoft provides free trial (10 transactions limit on the output file) and free support before purchase for all converters, you can verify ALL transactions inside the converter before converting and create a sample file to import into your accounting software to verify before purchase the converter is working. On top of that, we offer 14 days money back guarantee should you experience any issues after purchase and we cannot resolve them for you.
We promise we won't spam, and you can unsubscribe whenever you like.
The application worked perfectly-I didn't even need to read the instructions. In about 20 minutes I was able to import a full year of account info from 4 different accounts, into Quicken. Being able to work back and forth from Quicken to Excel was very useful in planing and integration to business processes.

Dan Green (President), The Green Internet Group from G2Crowd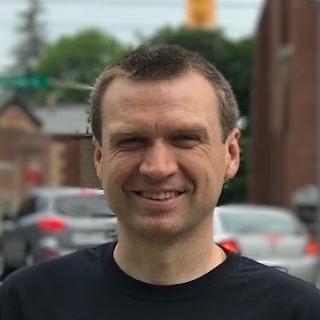 Hi, I'm Sergiy Tytarenko.
I write converters for transactional formats since 2008 and know about all issues and problems QuickBooks, Quicken, Xero and other accounting software have when it comes to importing your transactions.
I live in Whitby, Ontario, Canada since 2003 and originally from Ukraine.